Significance of History and Philosophy of Science in Instruction: A Phenomenographic Inquiry
Abstract
This phenomenographic study explores the conceptual understanding of science teachers on the significance of History and Philosophy of Science (HPS) in science instruction. A total of 15 teachers were purposively selected in government-owned schools in Zambales, Philippines. The study utilized one-on-one interview sessions with the participants using a structured interview guide. Thematic analysis served as the springboard for the identification of categories and underlying themes, which facilitated the construction of outcome spaces. The study revealed that the Filipino science teachers saw and understood the significance of HPS in science education in four different ways: 1) HPS humanizes science education; 2) HPS improves scientific literacy; 3) HPS enhances teachers' pedagogy; and 4) HPS boosts 21st century skills. Implications for science education framework in the  Philippines as well as to HPS curriculum enhancement were further established in the study.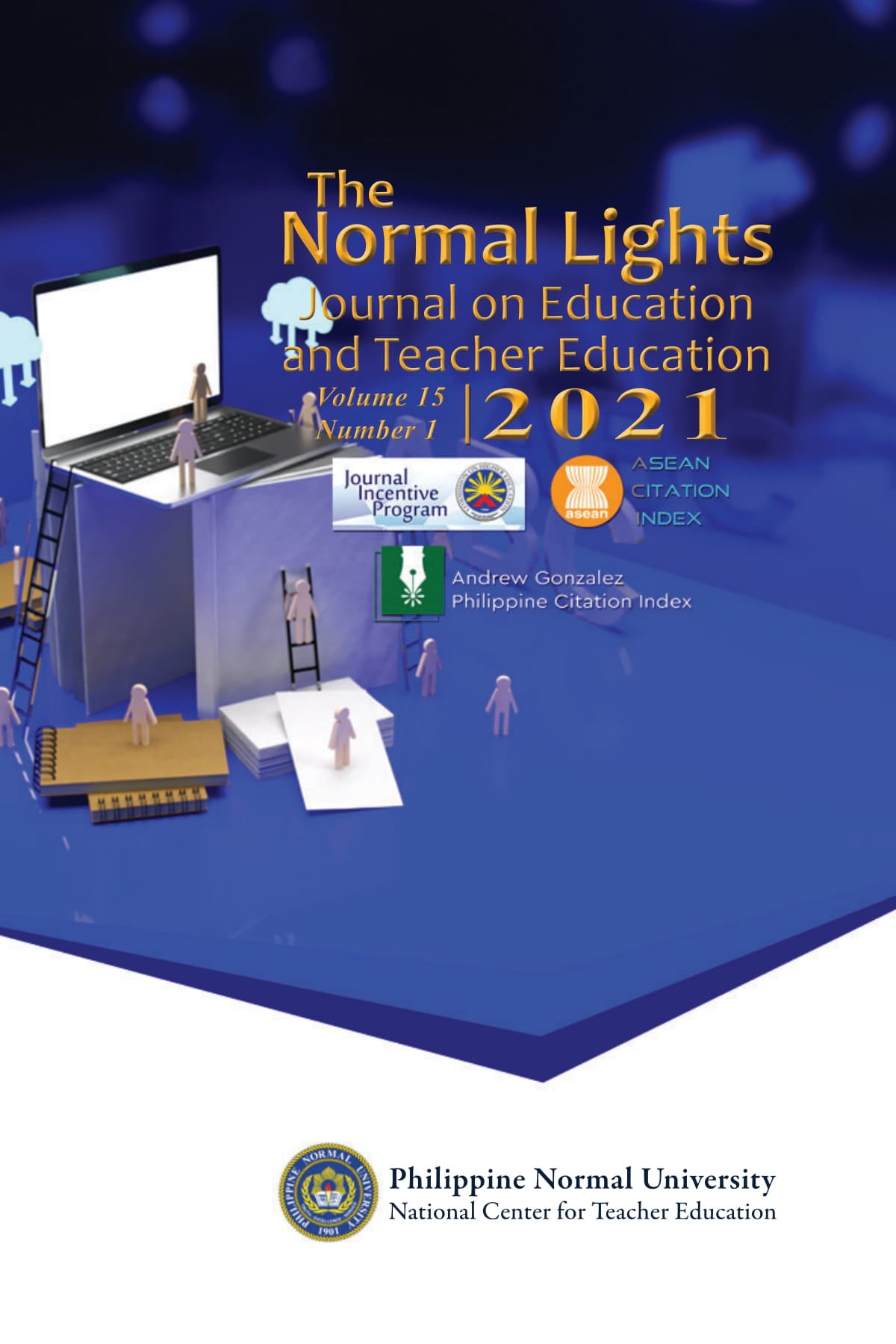 Downloads
License
Copyright (c) 2023 The Normal Lights
This work is licensed under a Creative Commons Attribution-NonCommercial-NoDerivatives 4.0 International License.