Acceptability of Learning Guides for Teacher Education Field Study Courses
Abstract
The study determined the acceptability and utilization issues of the developed learning guides (LG) in Field Study 5 (Learning Assessment Strategies) and Field Study 6 (On Becoming a Teacher). This paper utilized a descriptive research design using non-parametric and thematic analyses. The data were collected from two sets of respondents in two non-consecutive school years, using a survey questionnaire and an unstructured interview guide. Results showed that the LG for the two subjects were above acceptable in relation to the criteria on target competency, learning plan, assessment, and technical aspects. Moreover, utilization issues were identified for future improvement of the LGs. The study recommends that the Field Study Learning Guide (FSLG) be officially used by the College and by other Teacher Education Institutions (TEI) in the province.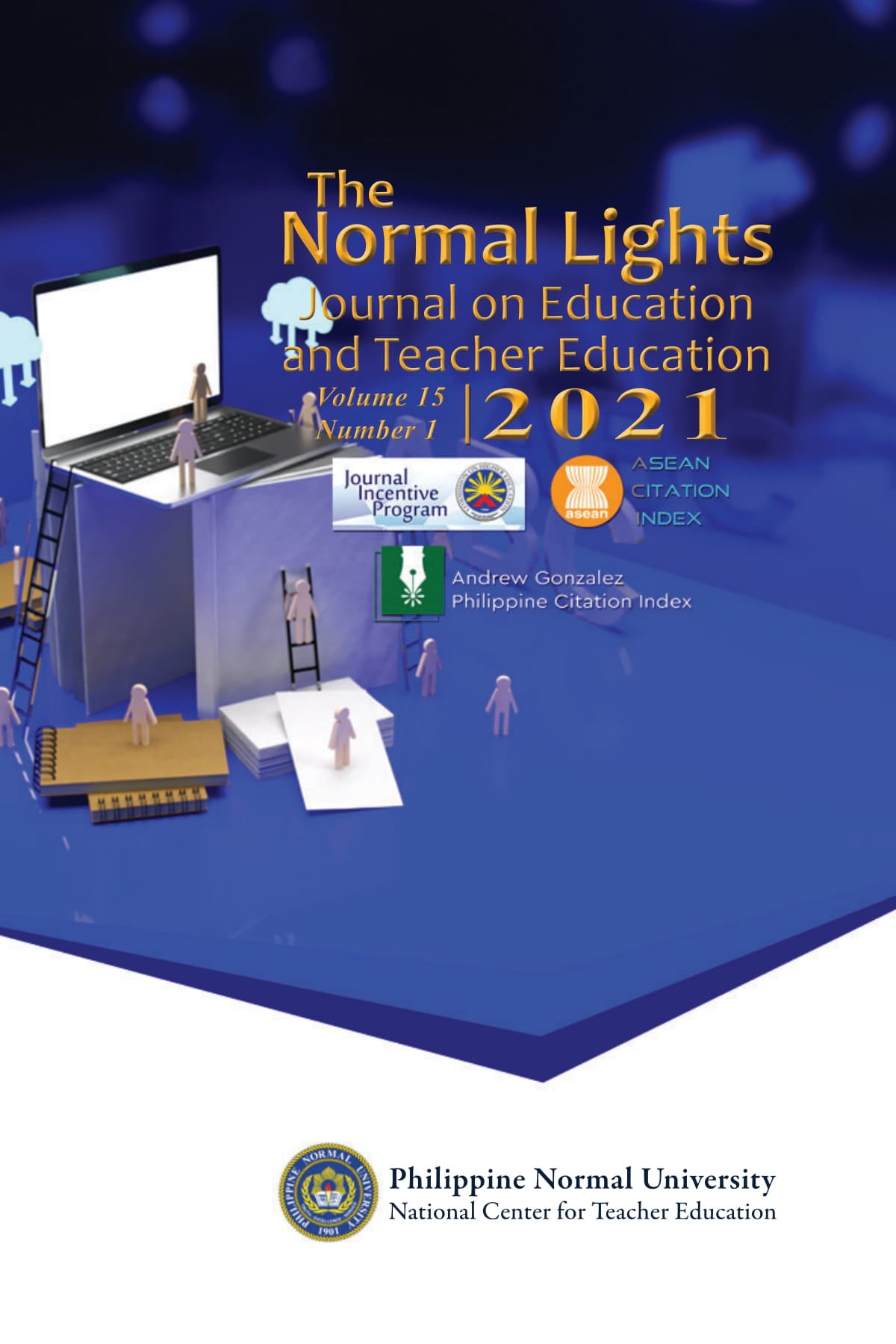 Downloads
License
Copyright (c) 2023 The Normal Lights
This work is licensed under a Creative Commons Attribution-NonCommercial-NoDerivatives 4.0 International License.